Understanding the Role of Intelligence Services in State-Building: The Case of Kenya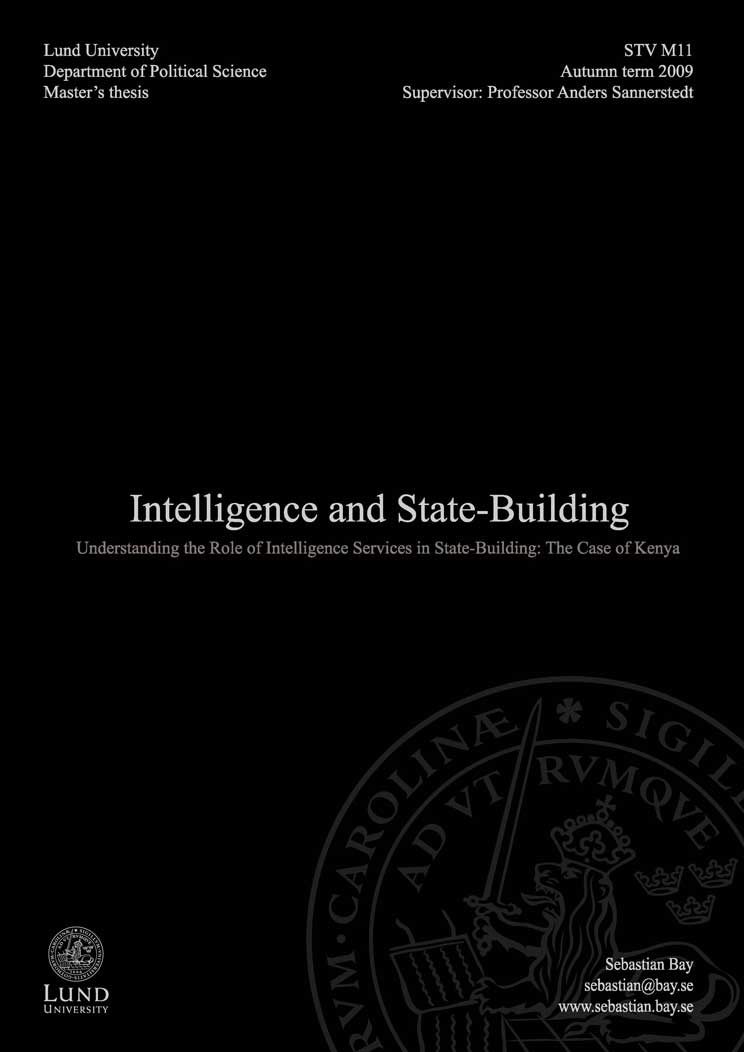 The intelligence sector of any state plays a major role in safeguarding national security, and in the extreme, it acts to preserve the very survival of the state. Even though maintaining effective control and oversight over intelligence services is as important to the democracy "as maintaining control over the armed forces, intelligence services have received much less attention from scholars and those supporting the democratization process" (Caparini 2007, 3).
The research available about intelligence services in developing countries is mediocre at best and research is virtually non-existent regarding intelligence and state-building. We know very little about the role of intelligence services in the making of states in general and postcolonial states in particular (cf. Goscha 2007, 100f; Chappuis and Hänggi 2009, 31).
June 4th, 2010